Auto Generate CAS Statement from CAMS via API
Published on Sun Apr 17 2022
Auto Generate CAS Statement from CAMS and CDSL via API
API to generate CAMS Statement without any manual intervention.
Request CAMS CAS Statement from CAMSOnline.com from an API call.
If you've ever invested in Stocks, Mutual Funds(or SIPs) or Bonds, you must be aware of the CAS Statement provided by CAMS, Karvy, CDSL, NSDL.
Requesting a CAS Statement from CAMS requires you to visit CAMSOnline.com, fill out the form and submit it to receive a mailback on your Email. Introducing CAS Generator — An API to automate CAS Generation from CAMS, CDSL and, NSDL.
**Demo Video - **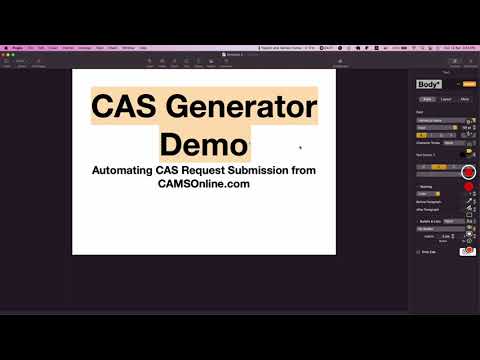 API Documentation: https://documenter.getpostman.com/view/842558/Uyr5nKB3
Request an API Key: sameer[ at ] casparser.in
If you're looking to build a portfolio tracking module for your own app or website — Checkout our API offering here.
Looking for custom solutions? Write to me at sameer[ at ] casparser.in
Let me know what you think in the comments below :)
Until next time,
Sameer from CASParser.in